Single Origin is now SOC 2 compliant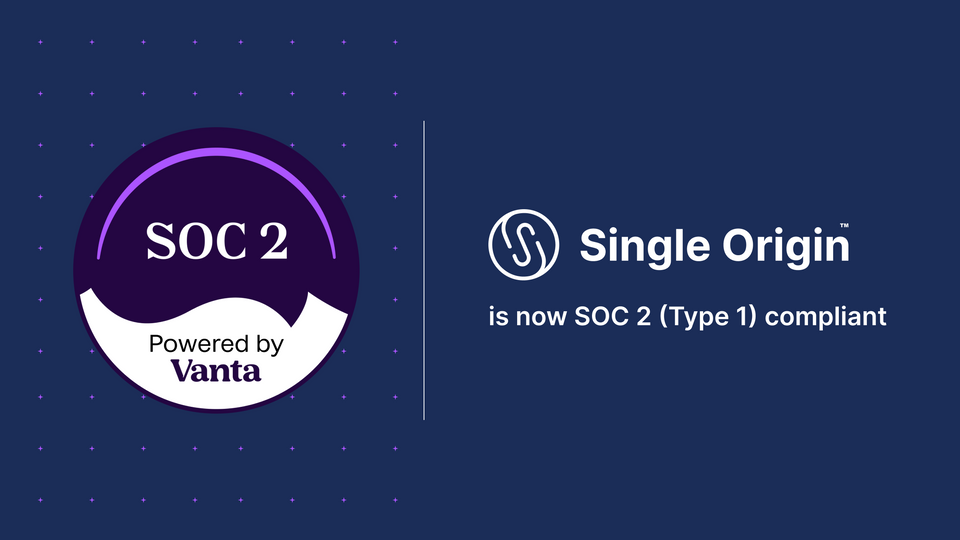 At Single Origin, we understand the responsibility of helping companies manage their data, which is why we have consistently implemented data protection best practices and guided customers on connecting to our app with minimal possible privileges.
Today, we proudly announce that Single Origin is SOC 2 compliant, having completed a Type 1 audit. To aid us in the process, we turned to Vanta: an automated platform that provides real-time visibility into the health of our infrastructure. We can quickly detect any potential weaknesses and get guidance on how to remediate them before they become more significant issues.
For background, SOC 2 is a standard of security and confidentiality designed for services that interact with clients' data. SOC 2 compliance verifies that we have the necessary systems, tools, and strategies to secure our and our clients' data.
We are committed to implementing the highest levels of security when working with data, staying current, and constantly improving. We continuously monitor our systems and will pursue a Type 2 audit shortly. We know that long-term relationships are built on trust, so the safe handling of your data is and will remain our top priority.
Check out our documentation here to learn more about Security and Privacy at Single Origin.