Announcing BYOC - Bring Your Own Cloud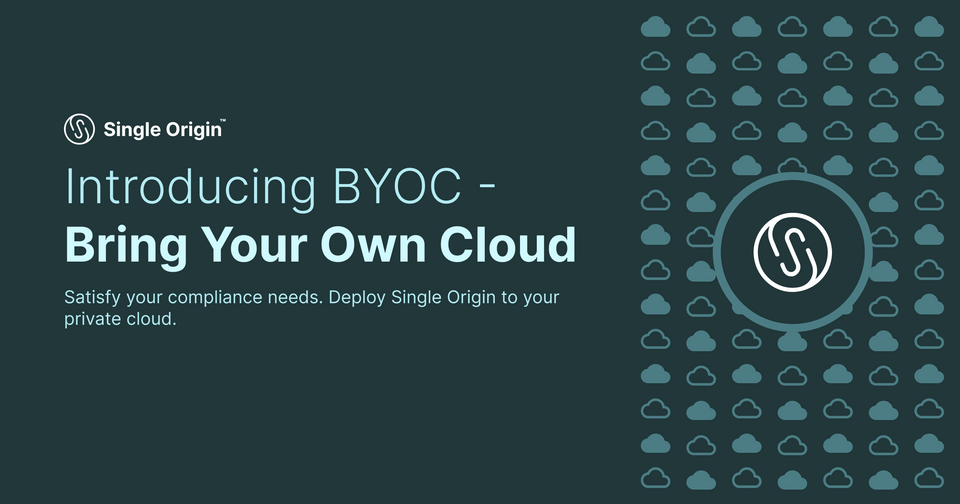 Satisfy your compliance needs. Deploy Single Origin to your private cloud.

One place to simplify, trace, and govern your queries. That has always been the central thesis of Single Origin. Data organizations grow in complexity as they scale. In our day jobs, we saw the wasted time and resources of duplicative queries. We lived the frustrating experience of manually managing  definitions. So we decided to build a different solution - a better one, where automation and user experience take center stage.

In Single Origin, managing metrics and ML features (also known as data entities), is as simple as uploading dataset schemas and queries, running a query audit with a few clicks to determine duplicate and similar queries, and then importing the results into our platform. The importing process is where the magic happens. Not only are your data entities cataloged, but by de-duplicating queries, we reveal patterns that can be leveraged to save on resources. To tie it all together, we then derive field-level lineage on your datasets and data entities. Governing and management of data pipelines and data entities definitions, completely redefined.

Some tools that offer similar benefits may require access to your raw dataset, queries, and metadata. But security is more important than ever. Organizations are adapting to ensure they keep sensitive data safe. We recognized this renewed emphasis on security and concerns over customer data, which is why today, we are announcing two security-focused additions to Single Origin.

Before, Single Origin was only available as a fully-managed SaaS (Single Origin was only deployed in our cloud, using our infrastructure). While this offers the simplest and easiest way to set up, operate and use Single Origin, some enterprise customers have extremely strict compliance requirements, making it impossible for them to leverage a fully-managed SaaS solution. To accommodate these customers, we now support deploying Single Origin on your private cloud.

Here's how it works: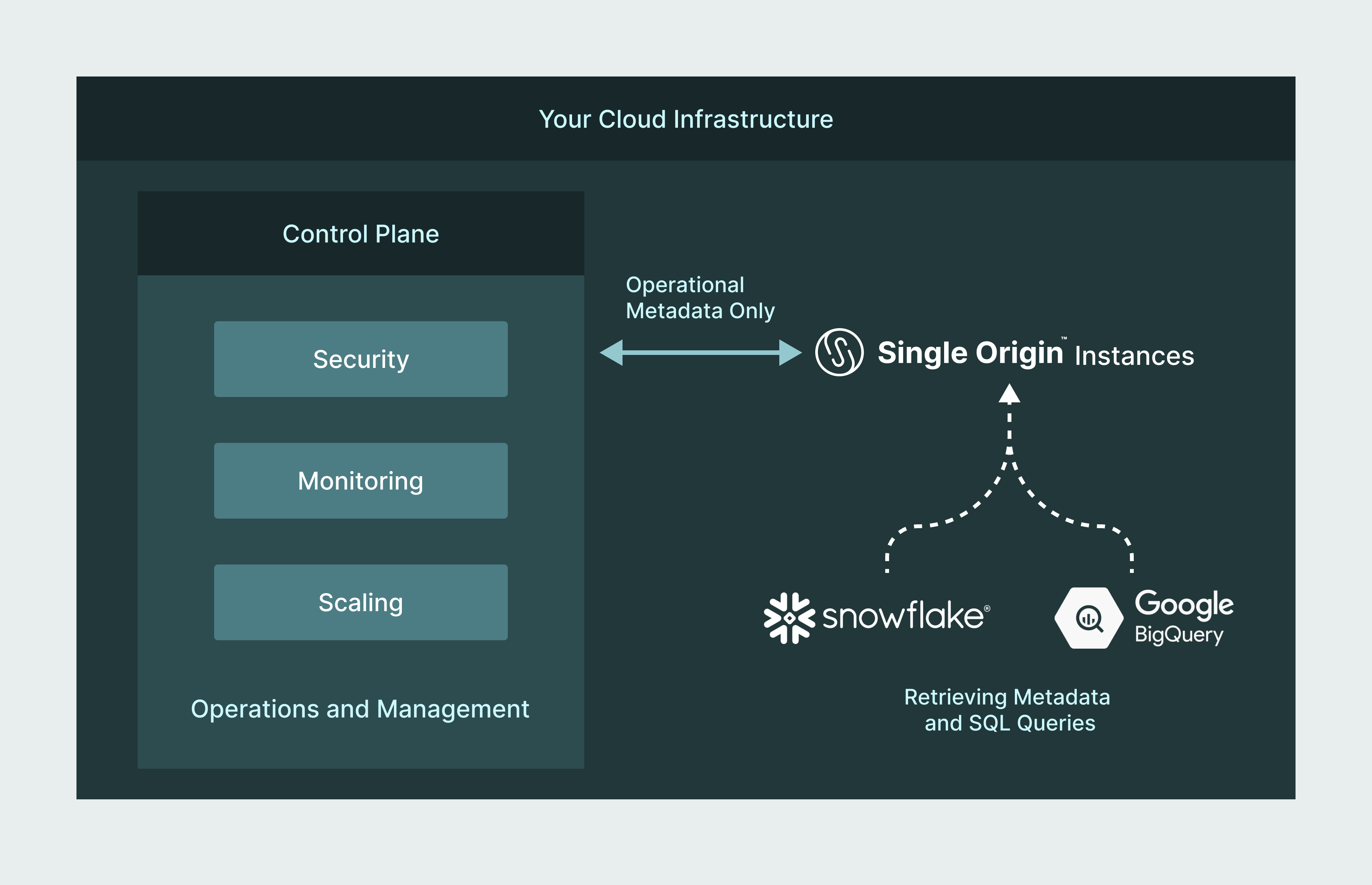 Single Origin provides a control plane, where policy and security rules are defined, and Single Origin instances are managed, monitored and scaled. Single Origin instances only require metadata and SQL queries (masked or unmasked) and can now run anywhere. There is no root access, and no customer data ever leaves your cloud, period. Organizations now have ultimate flexibility and control over where their data goes, while still getting all the benefits of query auditing, field-level lineage and semantic management.

You may want to try before you buy, so that's why we're also announcing masked demos. Bring us your queries, with table and column names masked by your own solution or with a library we provide. We can tell you how much time and money you're wasting in duplication and redundancy through our query audit, and demonstrate how field-level lineage will change the way you interact with your data. Seeing the value Single Origin provides to your organization has never been easier or more secure.

We hope you're excited by this new offering. Unlock productivity, collaboration and cost-savings through unique insights into any set of queries by reaching out to us at support@singleorigin.tech.

For more information, visit our website. For updates, tech deep-dives and more, follow our blog.

Until next time!